How we work
We've developed a unique collaborative team-based approach to ensure the experience of your technology transition is as valuable as the outcome it produces.
Our software building blocks
We pride ourselves on delivering technology solutions that utilise the best platform available but are shaped to deliver the optimal outcomes for the business and its people.
Through a dedicated client-first approach, our process ensures we start by getting the delivery fundamentals right.
Our collaborative approach provides the utmost transparency throughout the development process, integrated quality controls, and opportunities for constant feedback and adoption.
By understanding how change impacts the organisation coupled with building user readiness, we can deliver a smooth transition and a positive user experience that encourages project success.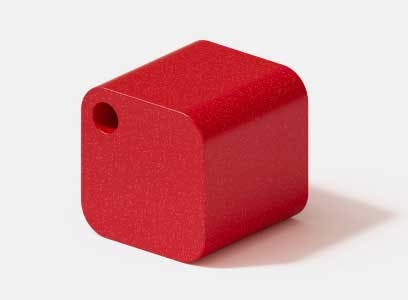 How we work
Our adaptive delivery methods
No two organisations are unique. A one-size-fits-all "global methodology" does not work. Our approach is to design delivery engagement that is optimised for ensuring success for each individual client.
By undertaking user research, developing problem statements, hypothesising potential solutions and approaches and testing them with end users, we can focus on what success looks like. We then spend time with you to understand how you like to work, what capability you have and what gaps exist to establish ways of working that work best for you and for a successful outcome.
As we learn how better to work together, and as you build capability and knowledge, we provide the flexibility to adapt the delivery in ways that optimise value.
Our productised outcome accelerators
While every client is unique, there is also much that is common.
Our approach is to pre-assemble the ServiceNow building blocks into blueprint and solution accelerators.
With a deep understanding of the service capability and functionality, we have invested in pre-configuring ServiceNow across ITSM, HRSD, IRM to save time and resource on delivering accelerated outcomes.
By working with us you get access to these accelerators, delivering best practice processes on day one of the implementation, significantly improving time to value.
Our customer success blueprint
We believe that the success of an engagement is not just how well ServiceNow is delivered, but also how well your organisation is prepared to accept the change that is associated with the project, the ease of adoption of the system by end user, the end user satisfaction measured over time, and quantification of the value delivered.
Our customer success team works in conjunction with the delivery teams to ensure you are prepared for the project prior to starting, that the skills and knowledge required to adopt the solution are built inside your team and they are well supported after the implementation is completed.
"With Red Moki as our ServiceNow Partner, we are automating through smart workflows to deliver faster for our business so we can deliver faster for our customers."
Carl Rayner
The Warehouse Group